Apollo 50th Anniversary Mission PDF eBooks | Apollo 6-17 Complete Set
Apollo 6 | Apollo 7 | Apollo 8 | Apollo 9 | Apollo 10 | Apollo 11 | Apollo 12 | Apollo 13 | Apollo 14 | Apollo 15 | Apollo 16 | Apollo 17
"I believe that this nation should commit itself to achieving the goal, before this decade is out, of landing a man on the Moon and returning him safely to the Earth." - President John F. Kennedy, May 25, 1961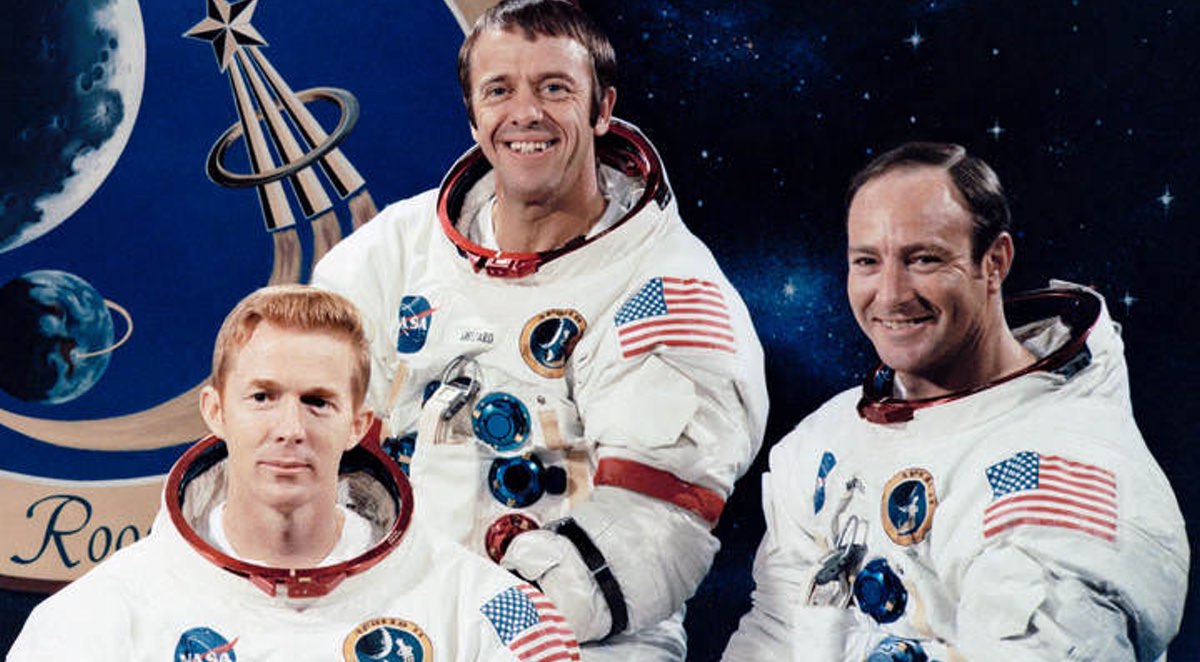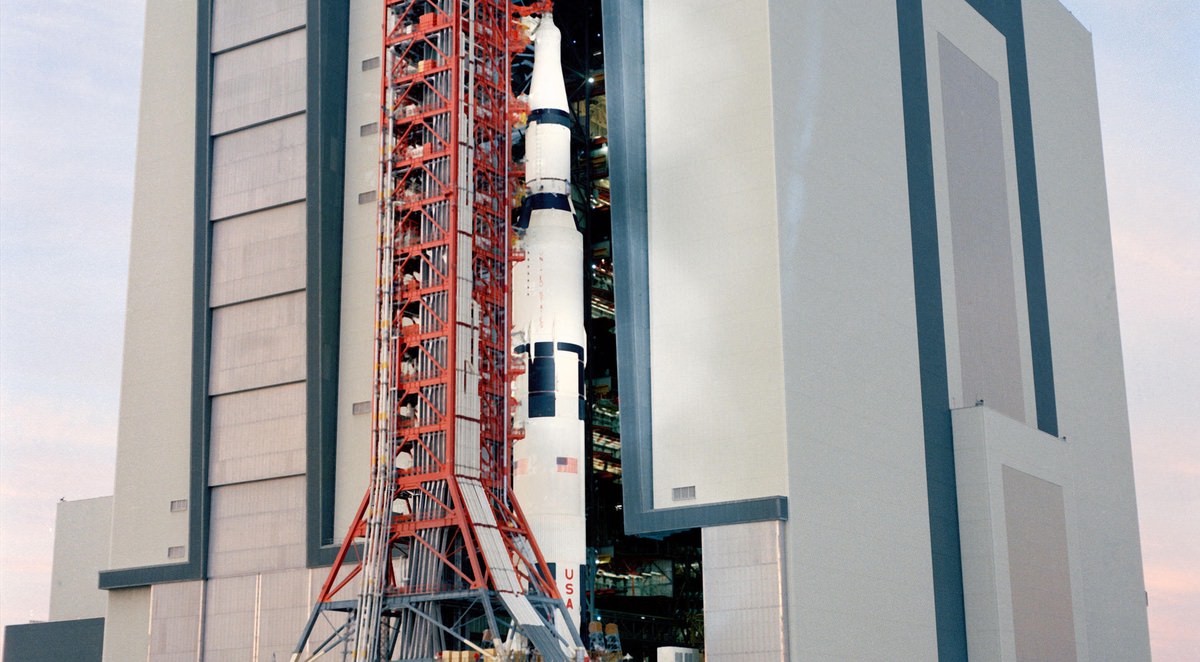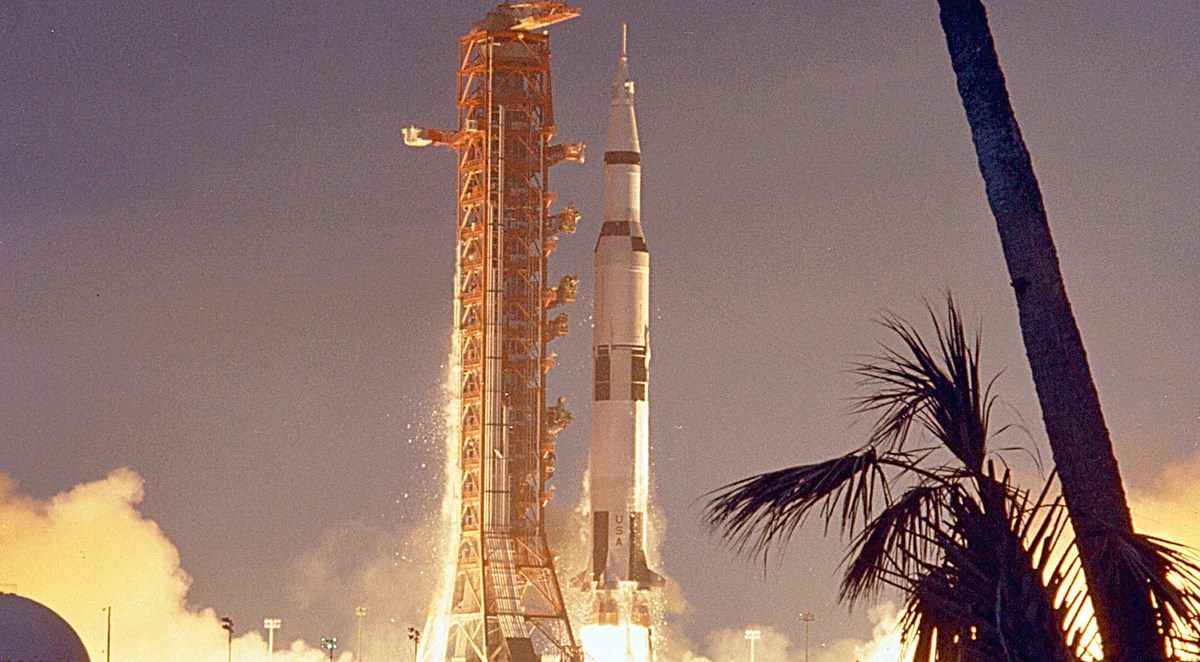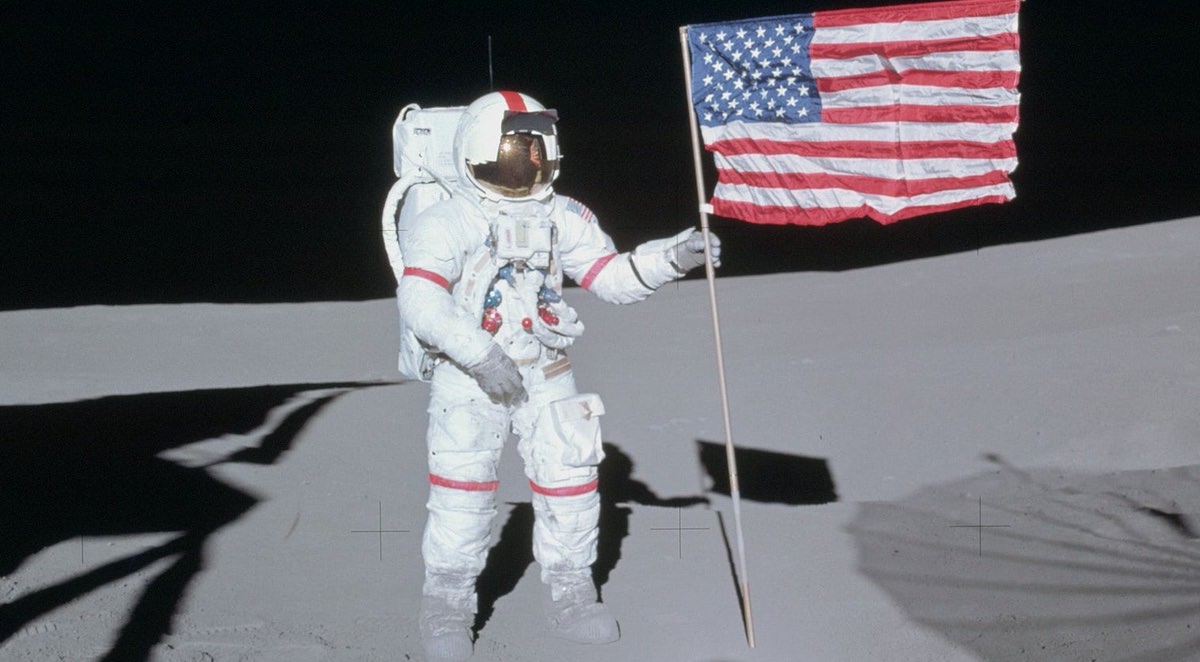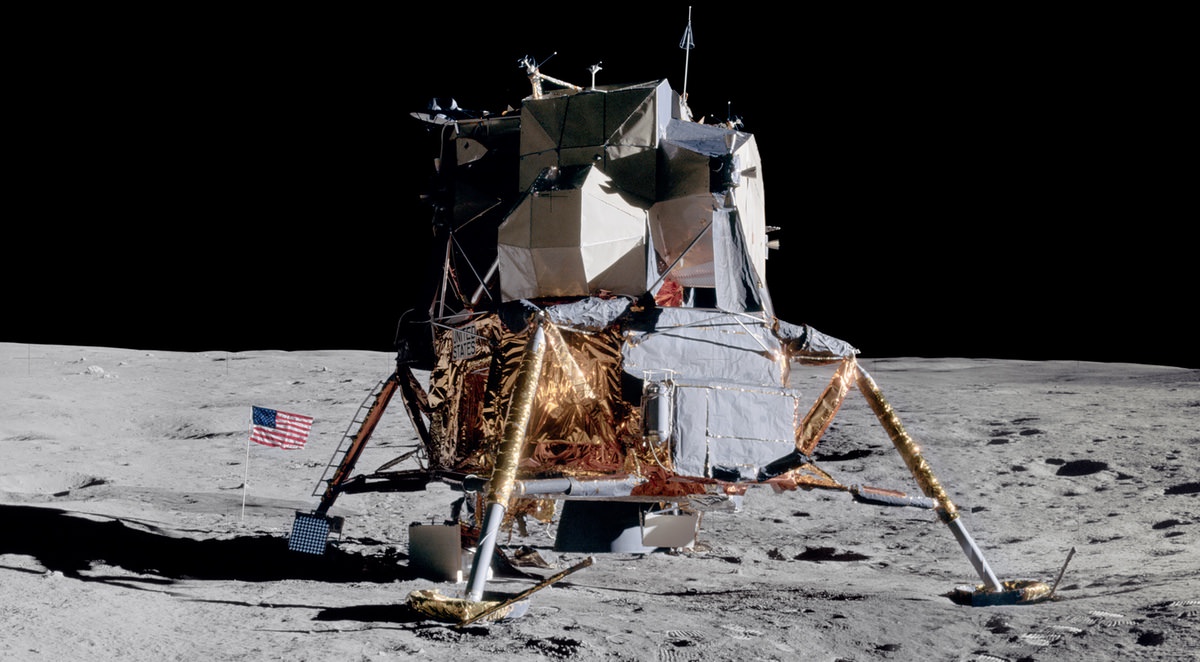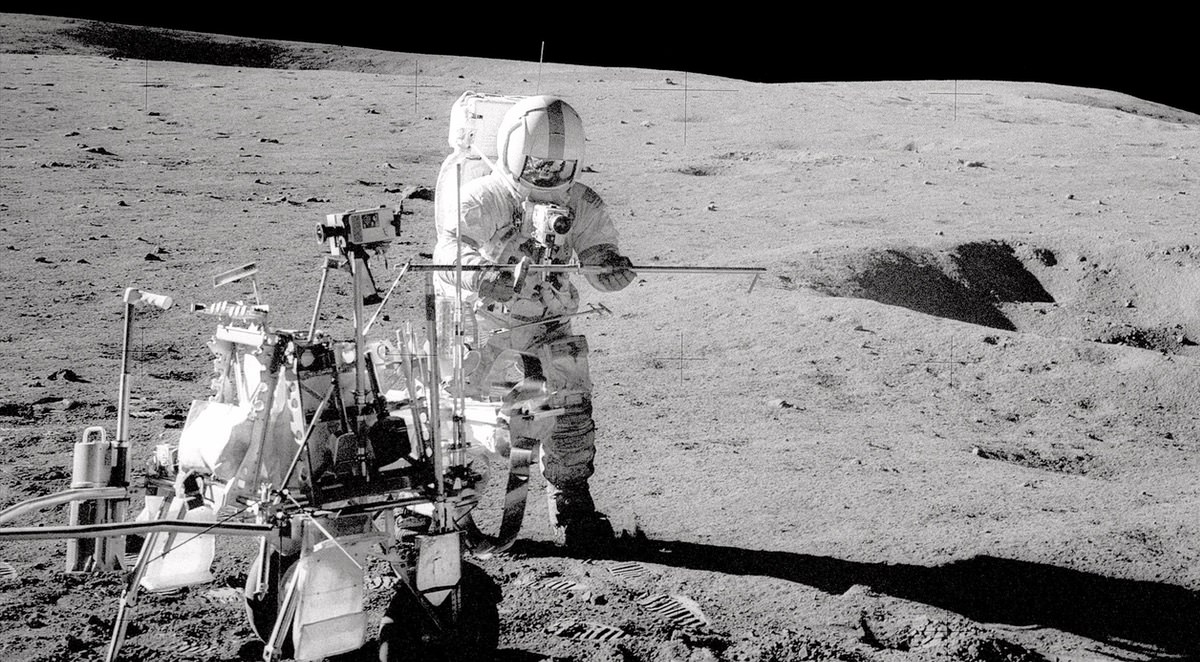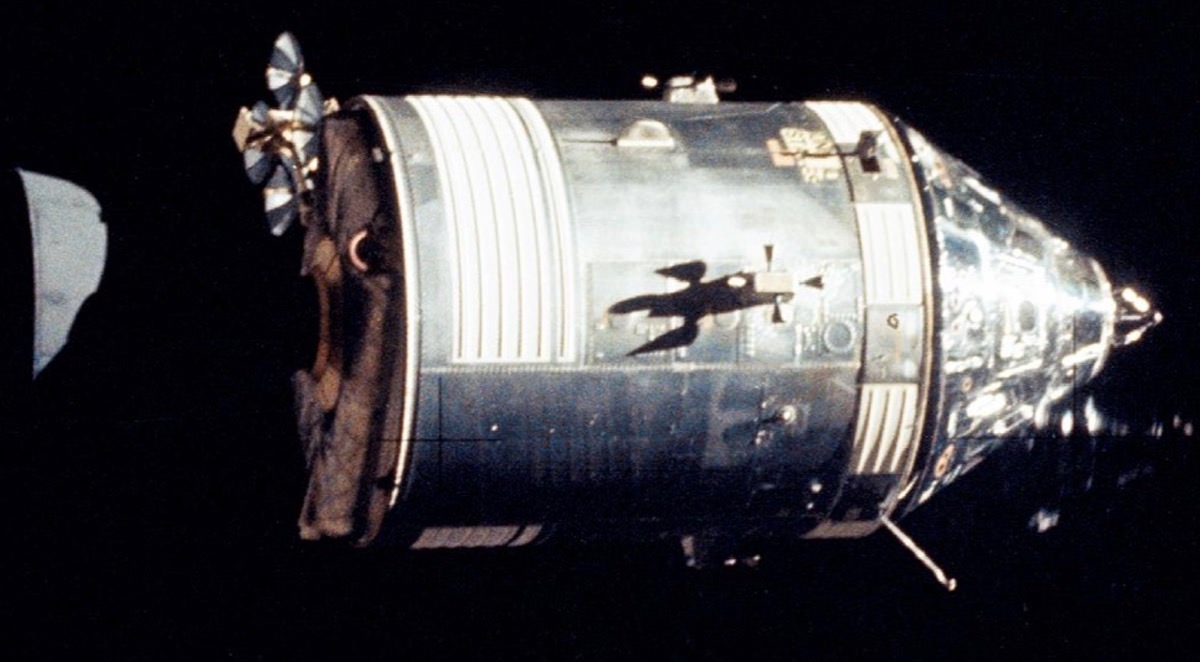 Price: $19.95
73 documents & 816 photos
PDF contains 10,296 pages
Content is keyword searchable
Print a personal copy
Pay via PayPal or Credit Card
International orders welcome!
Download files upon payment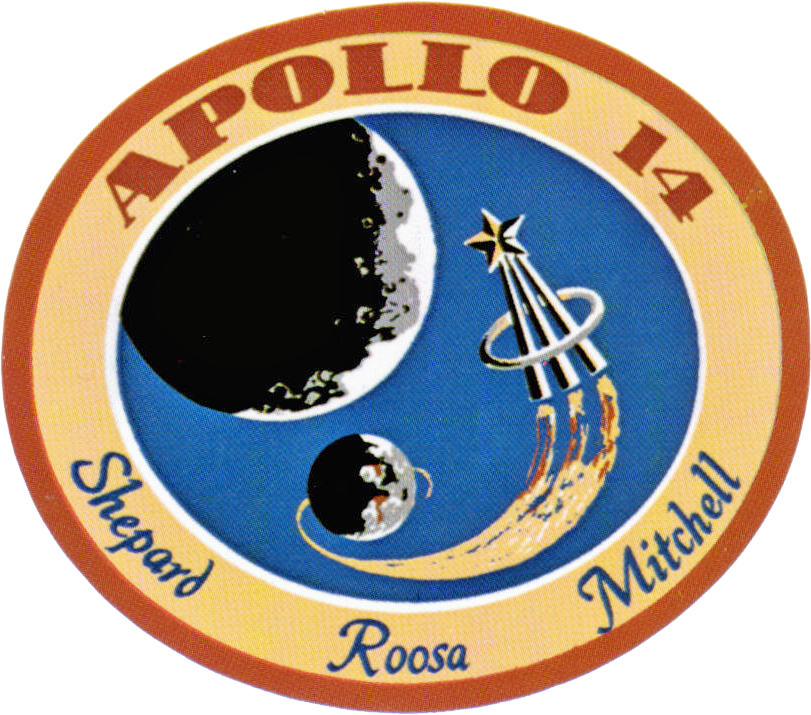 The Apollo 14 command module "Kitty Hawk" is on display at the Apollo/Saturn V Center at the Kennedy Space Center Visitor Complex.
Apollo 14 Mission
Commander Alan Shepard, Command Module Pilot Stuart Roosa, and Lunar Module Pilot Edgar Mitchell launched on their nine-day mission on Sunday, January 31, 1971, at 4:03:02 p.m. EST.
Shepard and Mitchell made their lunar landing in the Grumman Lunar Module LM-8, "Kitty Hawk", on February 5 in the Fra Mauro formation – originally the target of Apollo 13. During the two walks on the surface, they collected 94.35 pounds (42.80 kg) of Moon rocks and deployed several scientific experiments.
Roosa remained in lunar orbit aboard the Command and Service Module CSM-110 "Antares", performing scientific experiments and photographing the Moon, including the landing site of the future Apollo 16 mission. He took several hundred seeds on the mission, many of which were germinated on return, resulting in the so-called Moon trees, that were widely distributed in the following years.
After liftoff from the lunar surface and a successful docking, the spacecraft was flown back to Earth where the three astronauts splashed down safely in the Pacific Ocean on February 9.
PDF Contents
Mission Overview
Press Kit
Baseline Mission Profile
Crew Training Schedule
Final Flight Plan
Mission Rules Final
Mission Rules Rationale
MSC Flight Readiness Review
Stowage List
Saturn V Launch & Abort
Launch Phase Electrical Phenomenon
Saturn V AS-509 Consolidated Instrumentation Plan
Saturn V Engine Out Performance
Saturn V AS-509 Flight Evaluation Report
Saturn V AS-509 Postflight Trajectory
Crew & Communications
Transcript CM
Transcript LM
Transcript Mission Commentary
Transcript PAO
Transcript Technical Air-To-Ground
CSM Operations
CSM Cue Cards
CSM Propulsion System Final Evaluation
CSM System Checklist
CSM Systems Data
Docking Anomaly
LM & Lunar Operations
ALSEP Rules Review
Boulder Comm Check
EMU Mission Log
Final Lunar Surface Procedures
LM Activation Checklist
LM Ascent Trajectory
LM Checklist
LM Contingency Checklist
LM Cue Cards, Change B
LM Cue Cards, Velcro
LM Lunar Surface Checklist
LM Lunar Surface Checklist Reformatted
LM Timeline Book
LM Timeline Book Reformatted
Mobile Equipment Transporter Manual
Operations Handbook EMU, Volume 1 System Description
Voice Transcript Geology
Lunar Science & Photography
Flight Operations Plan Science Report
Laser Ranging Retroreflector
Lunar Photography, Part 1
Lunar Photography, Part 2 Index
Active Seismic Experiments
Composite Casting Demonstration
Composite Casting Demonstration Specimens
Composite Experiments
Cryogenic Oxygen System Postflight Analysis
Electrophoresis Separation in Space
Evolved Lunar Rocks
Geology of the Fra Mauro Site
Lithological Maps of Breccia Samples
Microbial Analyses
Near Terminator Photography
PLSS OPS Report
Preliminary Science Report
Rock Samples
Sample Location and Classification
Science at Fra Mauro
Visibility Test
Debriefing
5 Day Report
GNC Anaysis Report
LM Ascent Propulsion System Final Evaluation
LM Descent Propulsion System
Mission Report, GNC Systems Analysis
Mission Report
Mission Operation Report
Postflight Trajectory Analysis
Technical Crew Briefing
Apollo 14 Videos
Apollo 14 Mission Coverage on CBS, ABC, and NBC News
Apollo 14 Documentary and Event Videos
https://www.youtube.com/watch?v=3teqccMlqF0
---
Apollo 50th Anniversary Mission PDF eBooks | Apollo 6-17 Complete Set
Apollo 6 | Apollo 7 | Apollo 8 | Apollo 9 | Apollo 10 | Apollo 11 | Apollo 12 | Apollo 13 | Apollo 14 | Apollo 15 | Apollo 16 | Apollo 17
"I believe that this nation should commit itself to achieving the goal, before this decade is out, of landing a man on the Moon and returning him safely to the Earth." - President John F. Kennedy, May 25, 1961