Price: $14.95
3 magazines, 3 manuals, & photos
PDF contains 479 pages
Content is keyword searchable
Print a personal copy
Pay via PayPal or Credit Card
International orders welcome!
Download files upon payment
Purchase This PDF
The F-106 Bows Out
Grumman's F-11F – The Reluctant Tiger
The DC-3/C-47 in Foreign Service
Tallmantz Aviation, Part II
Grumman Test Pilot – Corky Meyer flies the F11F-1F
Northrop X-21 Research Ship
Name Game #3 – Foreign Edition
J-35 Draken! – 50 years of Sweden's Mach 2 delta
The airplanes that wouldn't die – First in a series
Aircraft designations – Mysteries revealed!
Douglas DC-3
Manuals & Photos
F-11F Flight Handbook, 1960
F-11F Flight Handbook Supplement, 1959
F-11 Checklists, 1963
Over 180 Grumman F-11 Tiger photos
Grumman F-11 Tiger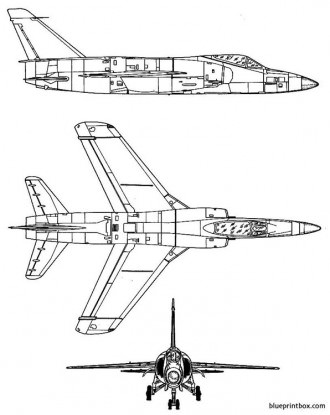 General Characteristics
Crew: 1
Length: 45 ft 10.5 in (13.983 m)
Wingspan: 31 ft 7.5 in (9.639 m)
Width: 27 ft 4 in (8.33 m) wing-tips folded
Height: 13 ft 2.75 in (4.0323 m)
Wing area: 250 sq ft (23 m2)
Empty weight: 13,810 lb (6,264 kg)
Gross weight: 21,035 lb (9,541 kg)
Max takeoff weight: 23,459 lb (10,641 kg)
Powerplant: 1 × Wright J65-W-18 afterburning turbojet engine, 7,450 lbf (33.1 kN) thrust at 8,300 rpm, military power dry, 10,500 lbf (47 kN) with afterburner
Performance
Maximum speed: 631 kn (726 mph, 1,169 km/h) / M1.1 at 35,000 ft (10,668 m), 654 kn (753 mph; 1,211 km/h) at sea level
Cruise speed: 501 kn (577 mph, 928 km/h)
Range: 1,110 nmi (1,280 mi, 2,060 km)
Service ceiling: 49,000 ft (15,000 m)
Rate of climb: 16,300 ft/min (83 m/s)
Wing loading: 84 lb/sq ft (410 kg/m2)
Thrust/weight: 0.5
Armament
Guns: 4 × 20 mm (.79 in) Colt Mk 12 cannon, 125 rounds per gun
Hardpoints: 4 with a capacity of –,with provisions to carry combinations of:

Rockets: Aero 6A or Aero 7A "Rocket Package"
Missiles: AIM-9 Sidewinder
Other: 150 gal drop tank
Avionics
AN/ARC-27A UHF COMMS
AN/ARA-25 UHF
AN/ARR-40 UHF
AN/ARN-14E VHF Nav
AN/APX-6B IFF
AN/APA-89 video coder
AN/APG-30A ranging radar
YF9F-9
– Original designation.F11F-1Single-seat fighter version for the U.S. Navy, redesignated
F-11A
in 1962. 199 built and later production aircraft had a longer nose. One was used for static tests with a further production of 231 aircraft cancelled.
F11F-1P – Designation of a Navy photo reconnaissance version, 85 were cancelled.
F11F-1F Super Tiger (G-98J) – F11F-1 fitted with the J79-GE-3A engine, two built.
F11F-1T – Proposed tandem-seat trainer variant; unbuilt.
138619 – Stricklands Surplus in Wilmington, North Carolina.
138645 – NAF El Centro in Imperial County, California.
141735 – Yanks Air Museum in Chino, California.
141783 – MAPS Air Museum in Canton, Ohio.
141790 – Grissom Air Museum at Grissom Air Reserve Base near Peru, Indiana.
141802 – Lawson Creek Park in New Bern, North Carolina.
141811 – Combat Air Museum in Topeka, Kansas.
141824 – Pima Air & Space Museum in Tucson, Arizona.
141828 – National Museum of Naval Aviation at Naval Air Station Pensacola, Florida.
141832 – Cradle of Aviation Museum in Garden City, New York.
141851 – NAES Lakehurst, New Jersey
141853 – Pueblo Weisbrod Aircraft Museum in Pueblo, Colorado.
141859 – Veteran's Memorial Park in Tishomingo, Oklahoma.
141864 – NAS Oceana Air Park, Virginia.
141868 – Planes of Fame Air Museum in Valle, Arizona.
141872 – Air Zoo in Kalamazoo, Michigan.
141882 – Valiant Air Command Warbird Museum in Titusville, Florida.
141869 – Discovery Park of America in Union City, Tennessee.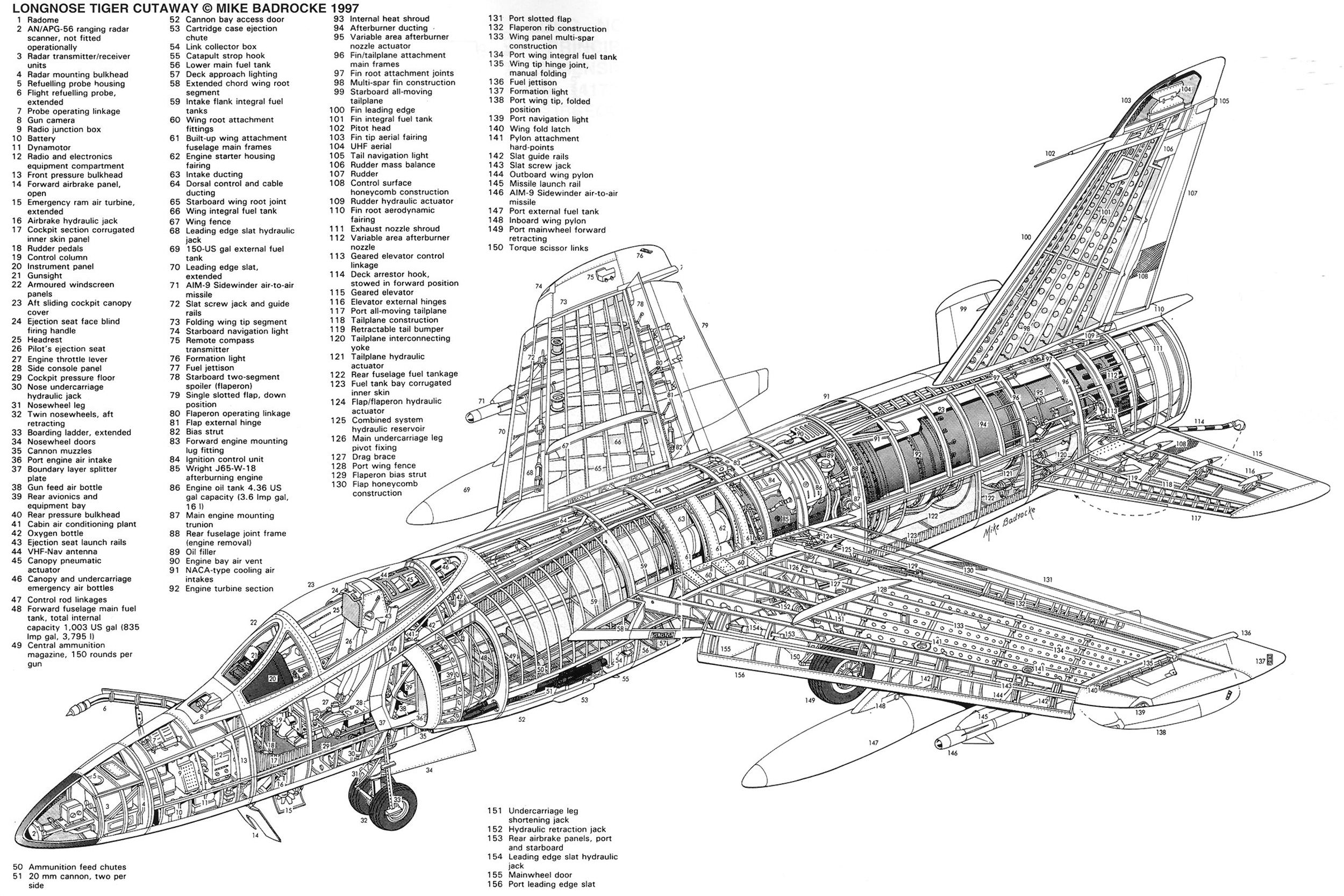 Blue Angels with Grumman F-11 Tigers
---
A Fighter Plane That Could Shoot Itself Down – The F-11 Tiger
---
IFTC Program using Grumman F11A Tigers as test articles
---
Grumman F 11A Tiger
---
The Blue Angels – F-11 Tiger
---
The Blue Angels F-11 Tiger
---
Aircraft of the Month: F11F Tiger
---