Location & Contact Information
Address: Space Coast Regional Airport (TIX), 6600 Tico Road, Titusville Florida 32780 | Google Map
Online: www.valiantaircommand.com | Facebook
Phone: (321) 268-1941
Open: 7 Days / 9am-5pm, except Thanksgiving, Christmas, New Years Day
Featured Aviator from the Valiant Air Command Museum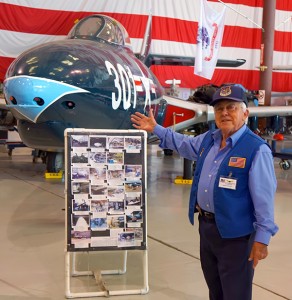 John Kirk is a docent at the Valiant Air Command Warbird Museum.
This Questionnaire was published in a popular British Aviation Magazine.
Q. What was your first aviation memory?
A. Seeing an Autogiro flying at Burneston airfield near Derby, (England) at an airshow, prior to WWII.
Q. When was your first flight?
A. During WWII the Royal Air Force would take young Air Training Corps (ATC) lads up in Wellington bombers during training exercises with Spitfires. It would
involve lots of steep banking and experiencing " G force" in tight turns (great fun).
Featured Aviator: John Kirk, Colonel R.A.F. Retired
Q. What prompted your career in aviation?
A. Living in the U.K. during WWII. It was apparent that the use of aircraft was the main reason that the "Free World" won the War.
Q. When was your first solo flight?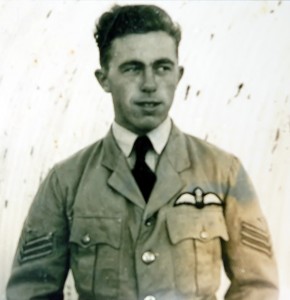 A. It was 1946, I was 15 or 16 serving in the Air Training Corps (ATC) and the flight was in a "Cadet Glider" with no dual controls. (So I believe we were quite brave).
Q. What do you consider your best Aviation Achievement?
A. Obtaining my Pilot's Wings in the R.A.F.
Q. Do you any unfulfilled ambitions in aviation?
A. Not really! I was in aviation for 56 years and I was given lots of help throughout my career in fulfilling my achievements.
Q. Do you hold any records in aviation?
A. I was awarded recognition for achieving over 20,000 hours as a helicopter pilot without any major accidents.
Q. Can you think of a time when you looked out of the cockpit and thought "This is what aviation is all about"?
A. That's a hard one. I guess flying solo in different aircraft is gratifying. The most exciting was my first solo in a "Meteor" (upside down over the Island of Malta).
Q. Who has been the biggest influence on your Aviation Career?
A. My Dear wife Carmen, who would always encourage me when I had crazy ideas. Like leaving her and our daughter in California, while I went abroad on short term contracts flying helicopters in Australia or Norway. Then later on in Dubai she gave me lots of help to cope with my job as the General Manager of an Arab owned F.B.O. (Aero Gulf Services) at the Dubai Airport.
Q. What was your worst moment in the cockpit?
A. When I came to a grinding halt wheels up on the runway in Cypress. I had managed to damage one of His MAJESTIES (King George VI) Aircraft. I did get a reprimand, even though my fellow pilots stated that it was not my fault.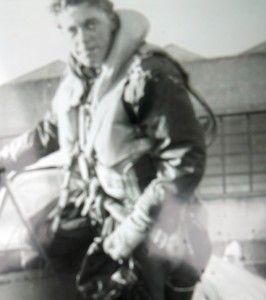 Q. What was your favorite aircraft?
A. I completed all my advanced flight training in the famous AT6 TEXAN, which we called the HARVARD. It provided all training that was required in order
for pilots to have little trouble jumping into the modern fighting aircraft of that era (Spitfire, P47, P51, etc.). Thank goodness for the American Lend-Lease Program.
Q. What was your least favorite aircraft?
A. The Bristol Sycamore, the first helicopter built in Britain after WWII (1947). It was used by the Army and Navy in various roles, also in service with the German Army and Australian Navy. I was flying them with Ansett Airlines in Tasmania, and in Queensland for Survey work in the "CUTBACK". The helicopter was prone to "ground resonance" and maintaining the center of gravity was not easy but extremely critical.
Q. Which aircraft from history would you have liked to have flown?
A. After the end of WWII I had the option to fly the Spitfire, but I decided that the new jet fighters would be more exciting. I later realized that flying any type of fighter would be exciting and I would have loved to fly the beloved Spitfire.
Click the "+" toggle above to read more about John Kirk's aviation career.
Video Tour of the Valiant Air Command Museum
More Valiant Museum videos on YouTube