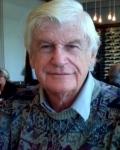 We have the sad duty to report that the original Wings & Airpower owner, publisher, and editor Joe Mizrahi died this month. We honor his life and accomplishments with this memorial page.
Joseph Victor Mizrahi (January 4, 1933 – April 5, 2015) was a first generation American born in Brooklyn, NY to immigrant parents, Rose from Pesticci, Italy and William from the Island of Rhodes, Greece.
Joe came of age during World War II which imprinted him permanently with an interest in military and world history. After his family moved to California, Joe attended Dorsey High School, then graduated from UCLA with a degree in history and served in the Air Force as an intelligence officer.
After his military service, he married and started a family with Molly Freedman. He formed an aviation history publishing company, Sentry Books, which produced several books and respected magazines, Wings and Airpower, which thrived for 30 years.
He always told young people to do what they loved, a formula which certainly worked for Joe. He was a man of strong opinions and vast knowledge including all periods of Western history, world events and geography. He was an adventurous cook who loved good food, world travel and jazz, especially George Shearing.
Above all, he was greatly beloved by his family – his daughters Susan Jacobs (husband Eddie, grandchildren Samantha and Ethan), Mandy Stackel (husband Dean, grandchildren, Ben and Kate), his life partner of nearly 30 years, Julie Downey and her children Jason Downey (wife Nicole and children Charlie and Jessica) and Michael Downey (wife Suzanne, and children Jackson and Devin). He is also survived by his sister Esther Cohen and his brother Peter Mizrahi.
Any gifts should be sent to the homeless veteran program at People Assisting the Homeless (PATH). www.epath.org
– See more at: http://www.legacy.com/obituaries/latimes/obituary.aspx?pid=174584836