An outstanding one-on-one interview of SR-71 pilot Lt.Col. Maury Rosenberg, USAF Retired, by Ron Carrico for the San Diego Air and Space Museum. In this one hour interview, Rosenberg discusses the flight parameters and characteristics of the SR-71 Blackbird which he flew for 9.5 years.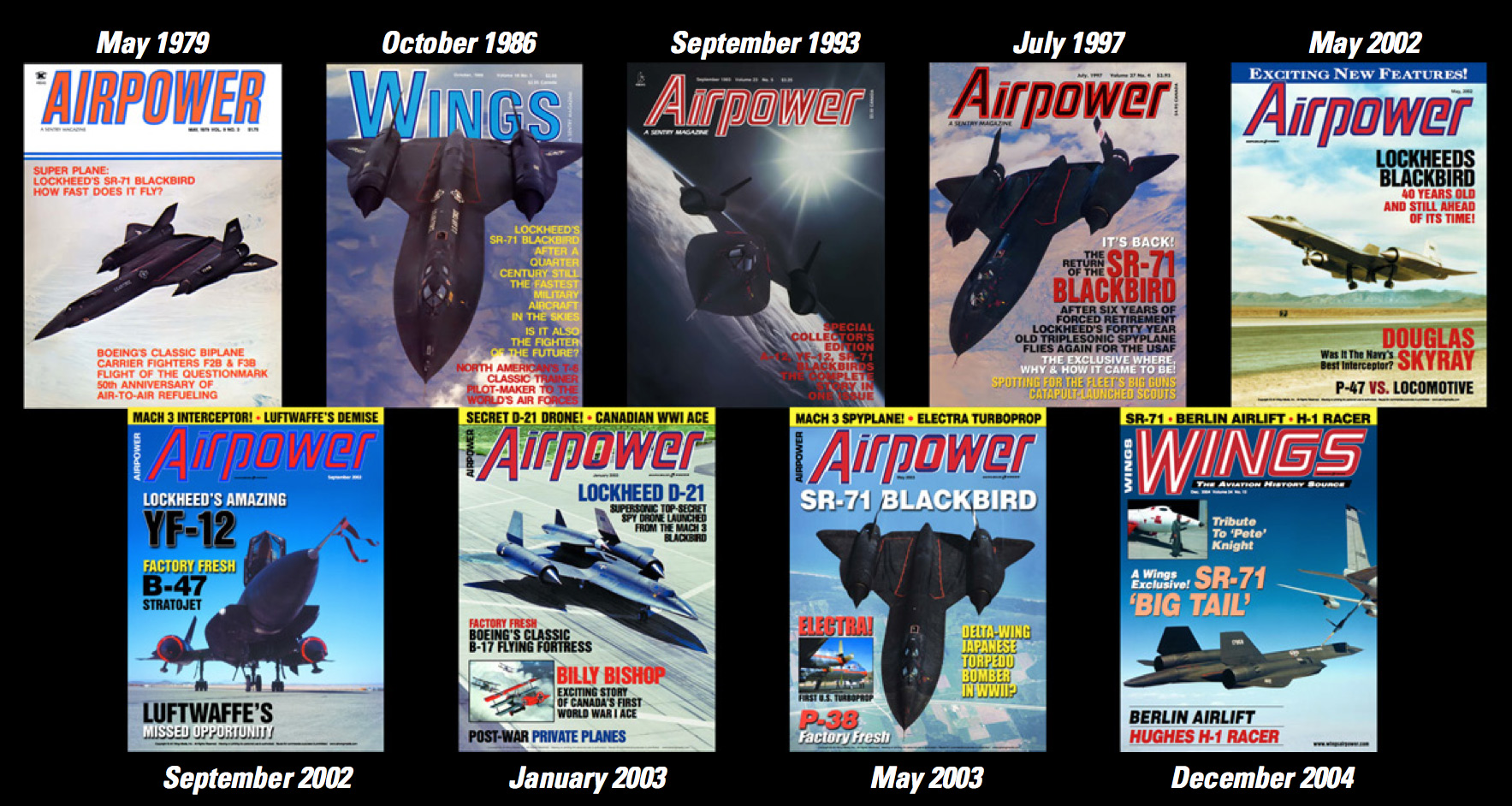 About Lt. Col. Maury Rosenberg, USAF Retired
Native of California, Graduated Northrop University, 1964: with a Bachelor of Science in Aircraft Maintenance Engineering. Graduated USC, 197S, with a Master of Science in Systems Management Engineering.
Commissioned as a 2nd Lt. through Officer Training School (OTS) March 1965. Graduated from undergraduate pilot training (Class 66-G) from Laughlin AFB, May 1966. Was selected for F-4 Phantom transition school and completed training December 1966.
Served 11 months in Vietnam at Cam Ranh Bay, flying 220 combat sorties, 69 of which were over North Vietnam. Served 3-year tour at Yokota AB Japan. Selected for F-4C Wild Weasel training, serving final year in Japan in the 80th Wild Weasel Fighter Squadron. Served 30 month tour at Nellis AFB. Was a Wild Weasel instructor pilot and while stationed at Nellis, completed and graduated from the Air Force's Fighter Weapons School. Last 10 months at Nellis AFB, Captain Rosenberg served as an instructor in both the Fighter Weapons School, and Wild Weasel School and flew flight test and evaluation in the 22nd Operational Test & Evaluation Squadron.
Volunteered and was selected for the SR-71 program at Beale AFB in May 1973. Served two tours at Beale in the SR-71 and was an instructor in the 2-seat B-model trainer. Now a Lt. Col., served as Operation Officer for the SR-71 1st Strategic Reconnaissance Squadron. Selected as Director of Reconnaissance 15th Air Force in July 1984. Retired from active duty June 30th 1987.
Flew as a 1st Officer on the Boeing 767 for United Airlines from May 1987 until January 1991. Was upgraded to Captain on the Boeing 737 and then in October 1995 transitioned to Captain on the Boeing 767/757. Retired from United Airlines on November 1st, 2003.
Notables
Flew F-4 C, D, E, and Slated Wing E models.
Received "Well Done Award" from the Air Force's Aerospace Safety Magazine for recovering an SR-71A model after experiencing a catastrophic right engine 4th stage compressor disintegration at 77,000 feet in excess of Mach 3.
Was the 2nd pilot to accumulate over 1,000 hours in the SR- 71.
Has the most operational hours in the SR-71.
Had the privilege to fly retired Brigadier General Chuck Yeager in the SR-71B model.
August 1981 visually sighted a North Korean SAM-2 missile fired at his SR-71.
Awarded 15th Air Force Reconnaissance Pilot of the year 1984.